Let's face it. As a Registered Investment Advisor (RIA) you are constantly battling the administrative and reporting balancing act. Your customers have different needs. They demand insights, updates, and an easy way to track their portfolio's performance.

Of course, executing these responsibilities falls on you – the RIA.

Let's talk about why your current CRM (glorified spreadsheet) isn't going to help you scale upward.

Your CRM doesn't have actual financial capabilities. I.e. you can't use it to place investments, you can't collect fees and you definitely can't hold custody of assets. What would happen if you could do all these things? These functions would allow you to stay organized without the extra administrative burdens you're currently undertaking.

While some RIAs are embracing digital innovations, there is still a ton of untapped potential that advisors can access to maximize their revenue, become more efficient, and provide better services.

*When we say, "digital innovations", we are not referring to surface-level CRMs. We're talking about FinTech – revolutions in the industry that let businesses scale. An RIA Platform with real financial capabilities baked in, not glorified spreadsheets!

*We are also NOT referring to Robo Advisors! While automation has its place in Advising, we don't believe in the removal of human expertise.

Your business holds the keys to crucial financial decision-making processes for customers. Whether you're a small independent advisor or a firm with 300+ clients, new improvements in tech for advisors has unlocked unique opportunities to maximize offerings and provide better customer transparency.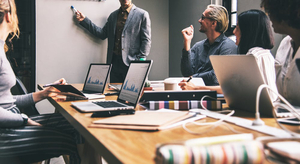 Here are 3 things you can do to get ahead of your competition:
1)
Reduce the visibility gap between you and your customers
A 2020 Statista Survey polled RIAs to uncover what they were investing in most to grow their businesses. Results showed that 43% were investing in performance reporting.

Customers want to see their performance. Period. Your competitors are picking up on this, too.

Imagine how frustrating it would be if you had to jump through hoops every time you wanted see how much cash you had in your bank account? What if you had to send a letter or email to your bank to get a simple statement? That would be incredibly frustrating.

You should treat customer portfolios the same way. Considering that many RIAs are still generating hand-written performance reports and updates, you have a major opportunity to get ahead by migrating to more robust, digital financial systems.

At any point in time, your customers should be able to log into a digital dashboard that shows them useful details about their holdings:


Investment amounts
Transaction history
Portfolio performance
Visual graphs and dashboards
Letting your customers view the portfolio analytics you are already tracking in your back office will add an entire new level of value to your services.

Providing comprehensive analytics to customers isn't difficult. You just need a comprehensive tool to get the job done.
2) Find a Capable Advisor Portal to automate processes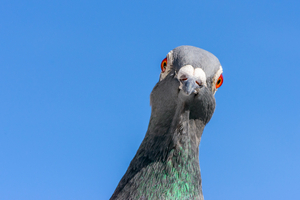 If you are still faxing or mailing client onboarding documents, you'll want to switch up your strategy – and fast! (carrier pigeons are also not acceptable)
Pen and paper are tools of the past – especially when it comes to running an RIA business. It's impossible to be competitive in the Advising industry today using pen and paper to service customers.

Many manual processes are inefficient, time consuming, hard to organize, and a nuisance for customers (even if they don't know it yet). Imagine if you could "woo" your clientele by allowing them to fill out a consolidated, branded, and clean-looking web form to open their accounts with you.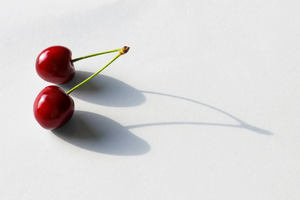 The cherry on top? You don't have to spend hours upon hours dealing with paperwork.
So you'll need to go digital, and that's an easy decision. Your employees and customers will thank you.

What can be timely, however, is having to switch up the way your business has traditionally operated for years. Don't let this scare you though. This effort is time well spent and you should be excited about this chance to scale upward .Finding the right platform for the job will smooth this transition.
Going digital doesn't only mean improving your efficiency. It also means improving the quality of your service. Since you'll be removing the time spent handling and tracking physical documents, you can spend more time on your core offerings (helping customers succeed).
3) Cut out expensive and time-consuming compliance burdens


Between your own internal ops and your demanding customers, your plate is already completely full. But you continually must concern yourself with regulatory upkeep to make sure you are complying with SEC rules and guidelines.

You decide to hire a compliance consultant to do your due diligence for you. But you must also perform due diligence on top of the consultant since it's your business, and no third party can understand your systems better than you.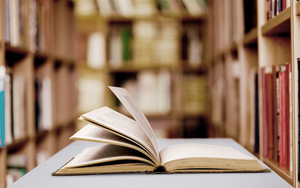 Again, we've run into a timely and expensive roadblock. After all, you want to focus on what matters most – helping your clients succeed.

Rather than paying boatloads of money on consulting fees or spending precious time learning complex rules and regulations, why not overhaul the entire compliance process by merging your system with one that does it all for you? Yes, this exists already, and your competitors have likely already taken a seat at the winners' table. But this doesn't mean you can't eat too.

We've hit a cornerstone in FinTech where RIAs can leverage cost-efficient tools that are compliant straight out of the box.

Sure, you could continue jerry-rigging your compliance measures, but again, we want to grow and scale – not rely on procedures with diminishing returns.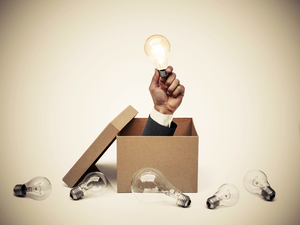 How Can you Integrate These Ideas Into your Business?
The internet gives us so many options to choose from. This is a blessing and a curse.

However, when it comes to dialing in on your core business to provide better services, you don't want to drown in "tool overload". Keep it simple!

It's time to replace your labor-intensive CRM with a robust, transactional financial platform that won't limit you to customer management, but also be able to make transactions for customers, collect fees, and reap the benefits of productized compliance.

Let's recap what you'll want to sharpen up on:
Reduce the visibility gap between you and your customers – transparency is key! This your customers will appreciate access to insights at their own accord, and it'll free up time for you.
Automate processes with the right advisor portal (not a CRM!) - go digital! Pen and paper are antiquated. Your customers and team members will be thankful you did.
Quit spending tons of money and hours on compliance – don't rely on expensive consultants either! You know your business better than anyone. Get integrated with a platform that takes care of compliance for you.
Few companies are building fully consolidated tools (that aren't just CRMs) built specifically for advisors.

AET, however, has spent the last decade working with RIAs to craft an all-in-one solution that meets their needs from onboarding to fee collection.

As a licensed Trust Company registered in the state of Nevada, American Estate & Trust offers a consolidated solution for RIAs that can grow your business through raw technological and financial capabilities.